ABOUT OUR TITANIUM.
Titanium ASTM B 348 is alloyed with 6% aluminum and 4% vanadium and is commonly known as Ti 6 AL - 4 V. Rigidity is equivalent to the high high - tensile steel.
Thunder Bolt uses Aerospace grade forged titanium, the same material used in Satellite, Fighter, Formula-1 cars, and equipment for competitive sports, as well as in cycling, biological implants, and percussion instruments, among other applications. This metal does not adversely affect the human body.
However, by its complex nature, Processing titanium requires a very high level of expertise.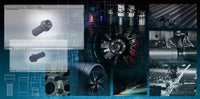 The Beauty of the Japanese quality.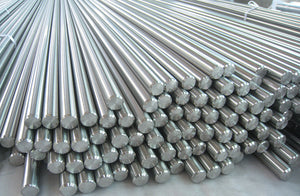 High quality material
Do you know that titanium has various qualities? Titanium Gr,5 ASTM B348 in the world,It is never the same quality. We use the highest material of α - β alloy and Material quality inspection once every 3 to 4 months to improve safety.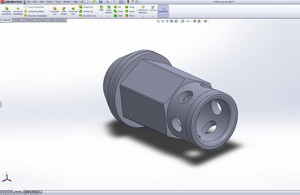 Designed with 3D CAD
A new design is always sketched in Thunder Bolt's design studio.That is not easy, but we are continuing to advance for car enthusiasts around the world. By using newest 3D CAD system, we will see more specific futures.
Forging process
We are making screws by forge. It presses a round bar heated to 1400 ° F to 1650 ° F to create a shape. It will be very strong and more durable than cutting . However, the shape is the same with the cutting recipe. The choice is yours.
Thunder Bolt \ Headquarters office
2-20 Yokomine Onojo city
Fukuoka, Japan
Mon - Fri, 10am - 6pm
Every Saturday and Sunday is close.